Hotel Info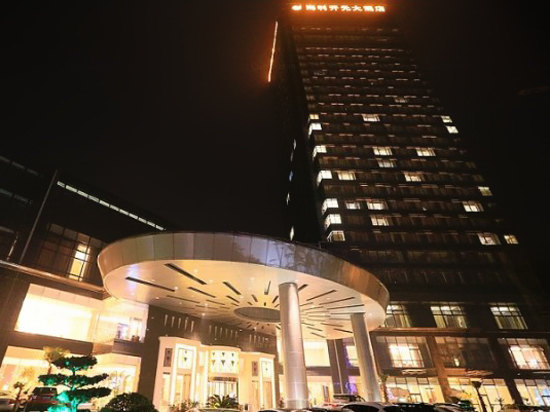 Haili New Century Grand Hotel Haiyan
is a comprehensive luxury hotel with business, conference, accommodation, catering and entertainment, which is invested and built by Zhejiang Haili holding group and managed by China's larger private high star hotel chain group and Kaiyuan hotel group, the second largest hotel group in China.
The hotel occupies a unique geographical advantage, shouldering two famous cities of Shanghai and Hangzhou, with Jiaxing in the north, Shaoxing and Ningbo in the south, and is located at the intersection of provincial highway 01, Hangpu expressway, Zhajiasu Expressway and Shenhai expressway.
With a total construction area of 63000 square meters, the hotel has 306 luxurious, comfortable, simple and fashionable intelligent rooms; There are more than 2000 seats in Chinese restaurant, banquet hall, cafeteria and doulao restaurant, gathering all kinds of delicious food at home and abroad; At the same time, it has 10 conference rooms of different sizes, and the 1280 square meter pillarless multifunctional large banquet hall can accommodate 1000 people at the same time; Gymnasium, indoor swimming pool, foot bath, chess and other facilities are all available. With complete facilities and professional services, you can enjoy different comfort and leisure in this prosperous city.
Breakfast price
: CNY88($13.1) / person
Breakfast time
: 07:00-10:00
Breakfast type
: Buffet (Western, Chinese)